I was invited to Thailand in 2015 for plastic surgeries by a famous plastic surgeon in Thailand.
I did several operations for 2 days of my stay.
This young lady was one of the patients.
She was very satisfied with the rhinoplasty results.
She is my facebook friend, so still I can follow her for the long-term outcome.
And She still looks fine.
She expressed her gratitute for the surgery through the facebook messagener.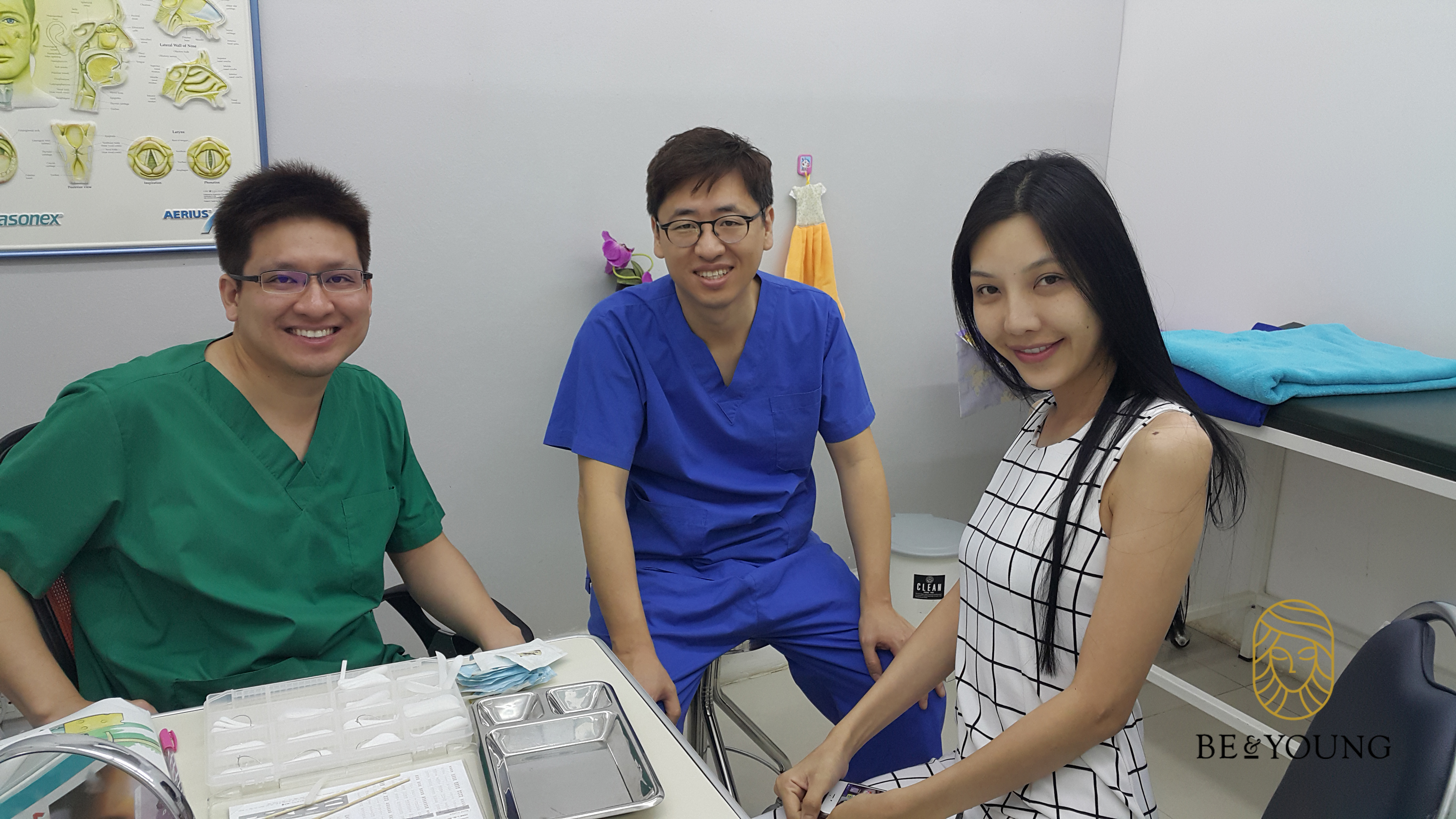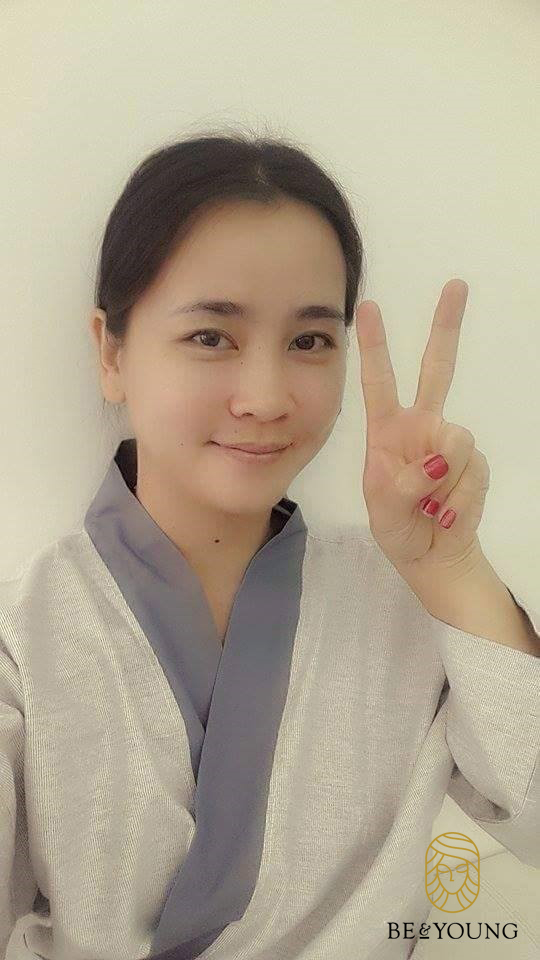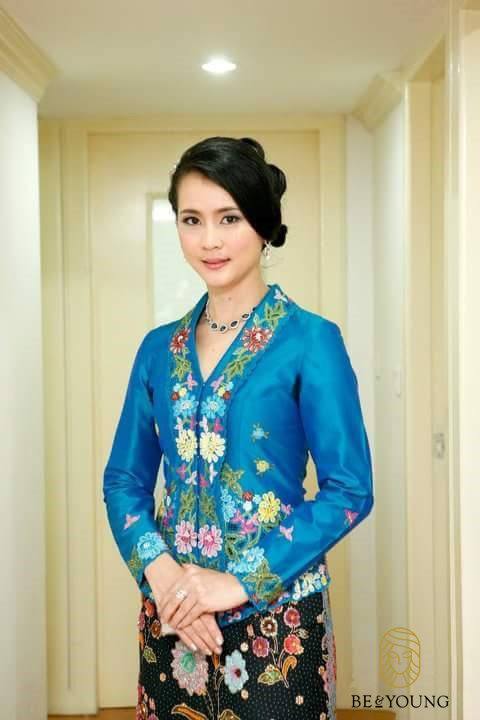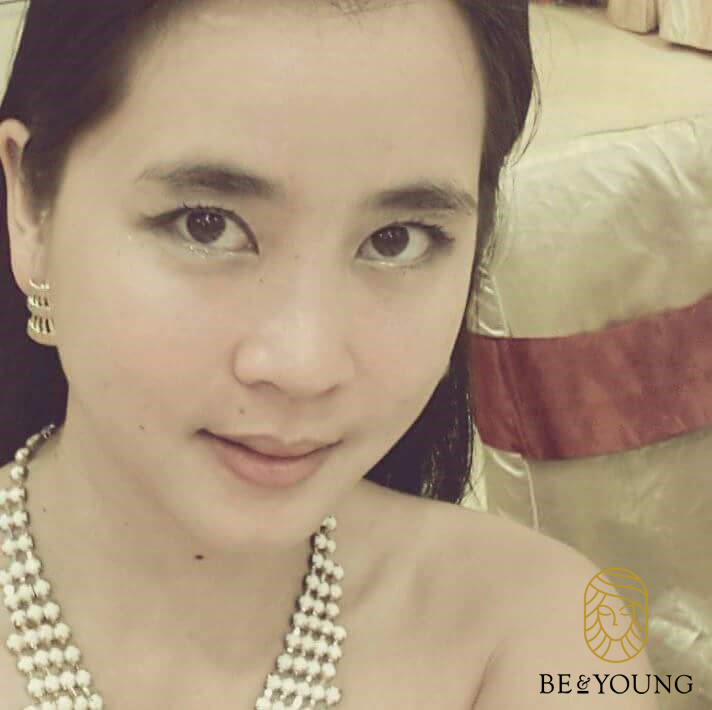 The rhinoplasty was successful. I used the ear and septal cartilages for the augmentation of her tip.
For the nasal dorsum, I used a silicone implant.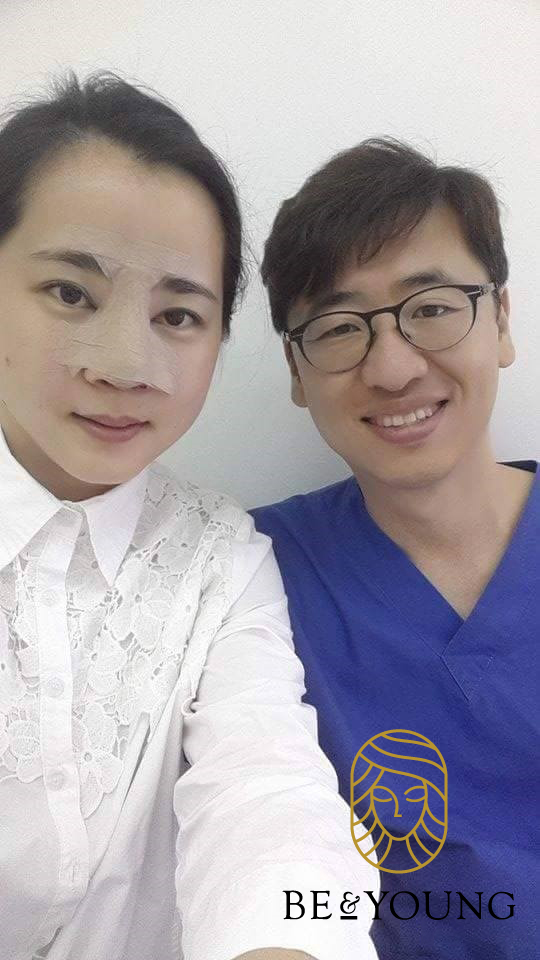 Several months later she gave me a message through the facebook expressing gratitute.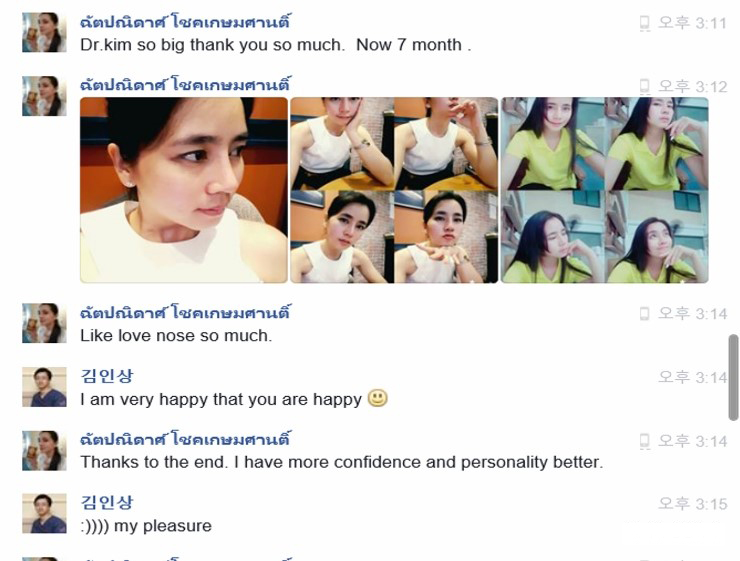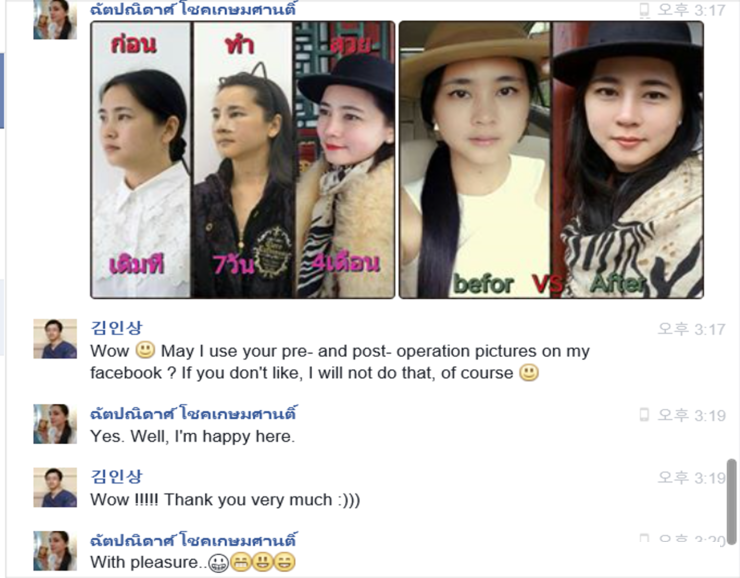 Some pictures fro her facebook :))))))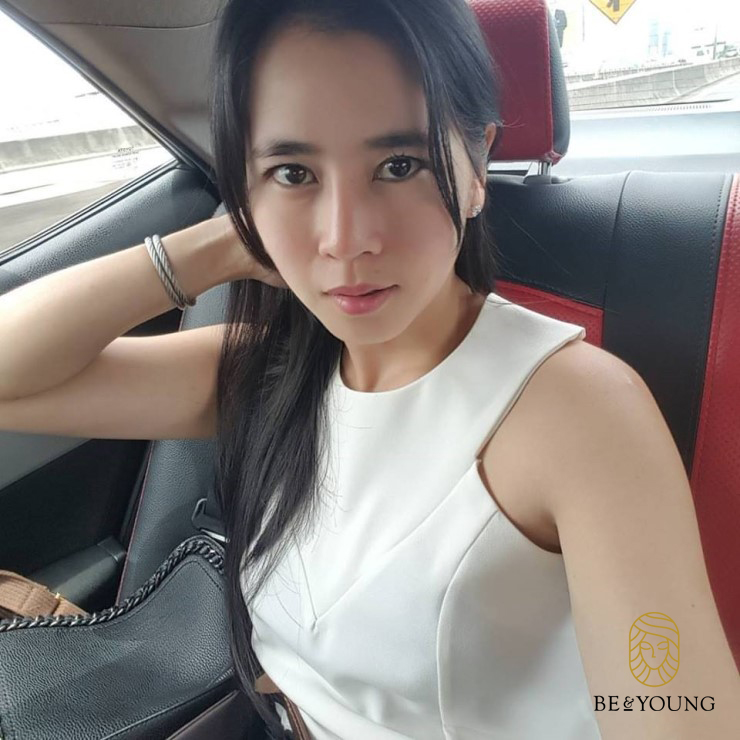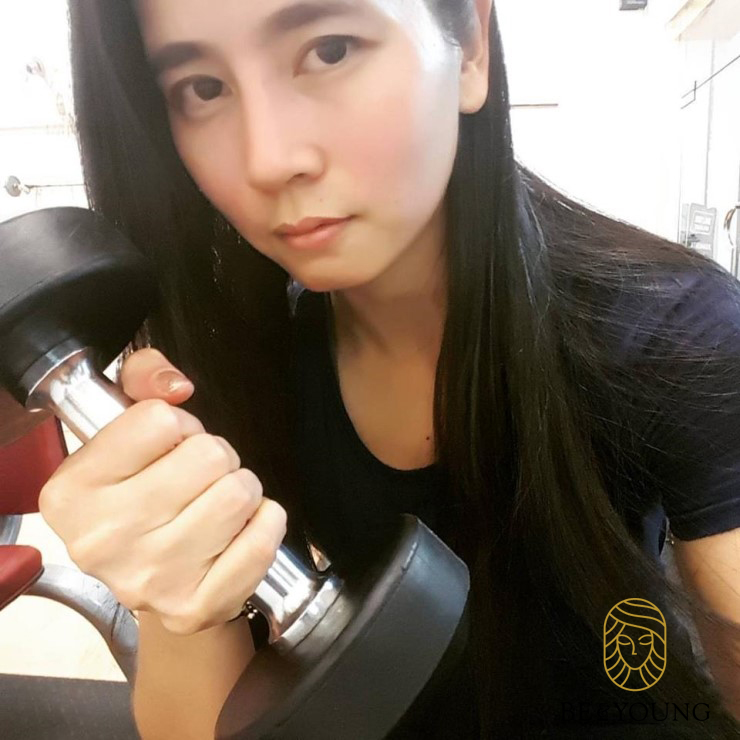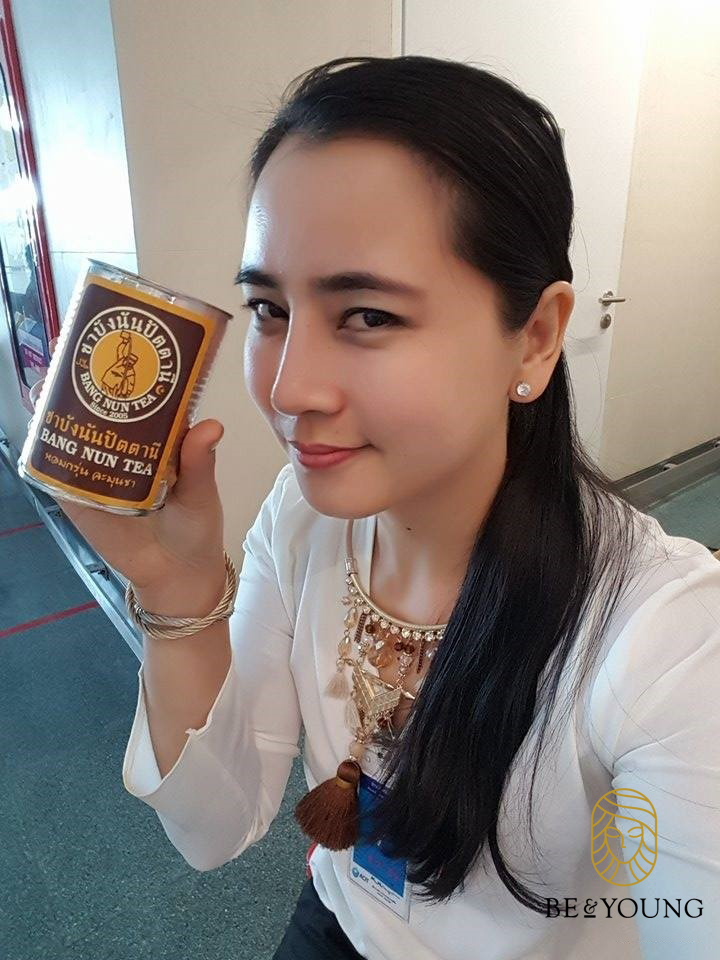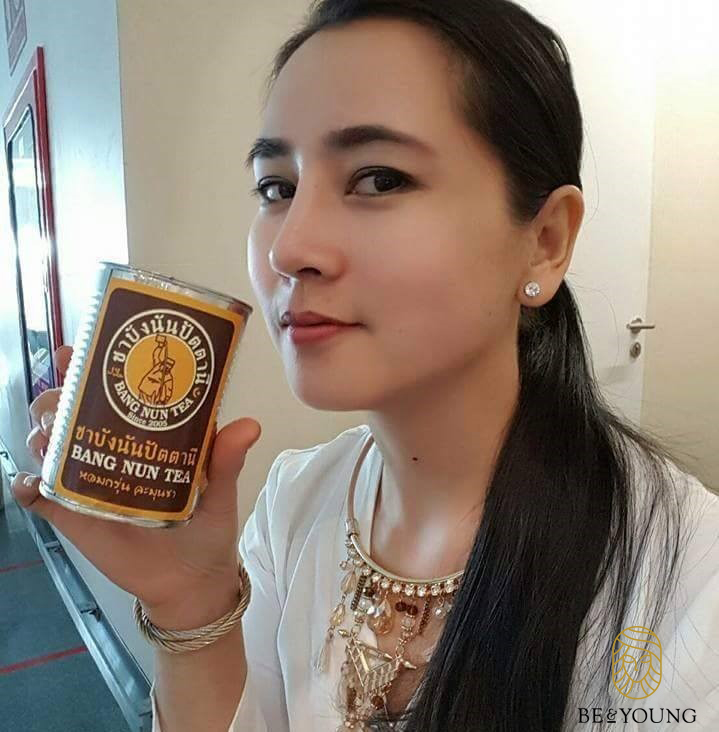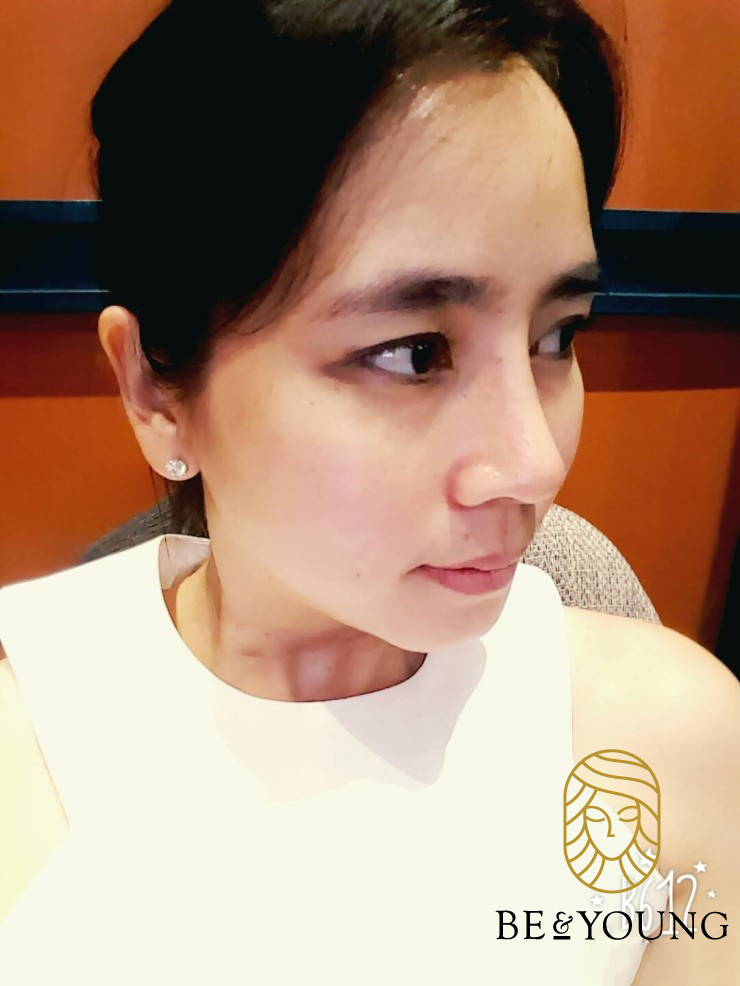 Had a Good time in Thailand with Dr. Kittisak. (Dr. Ty)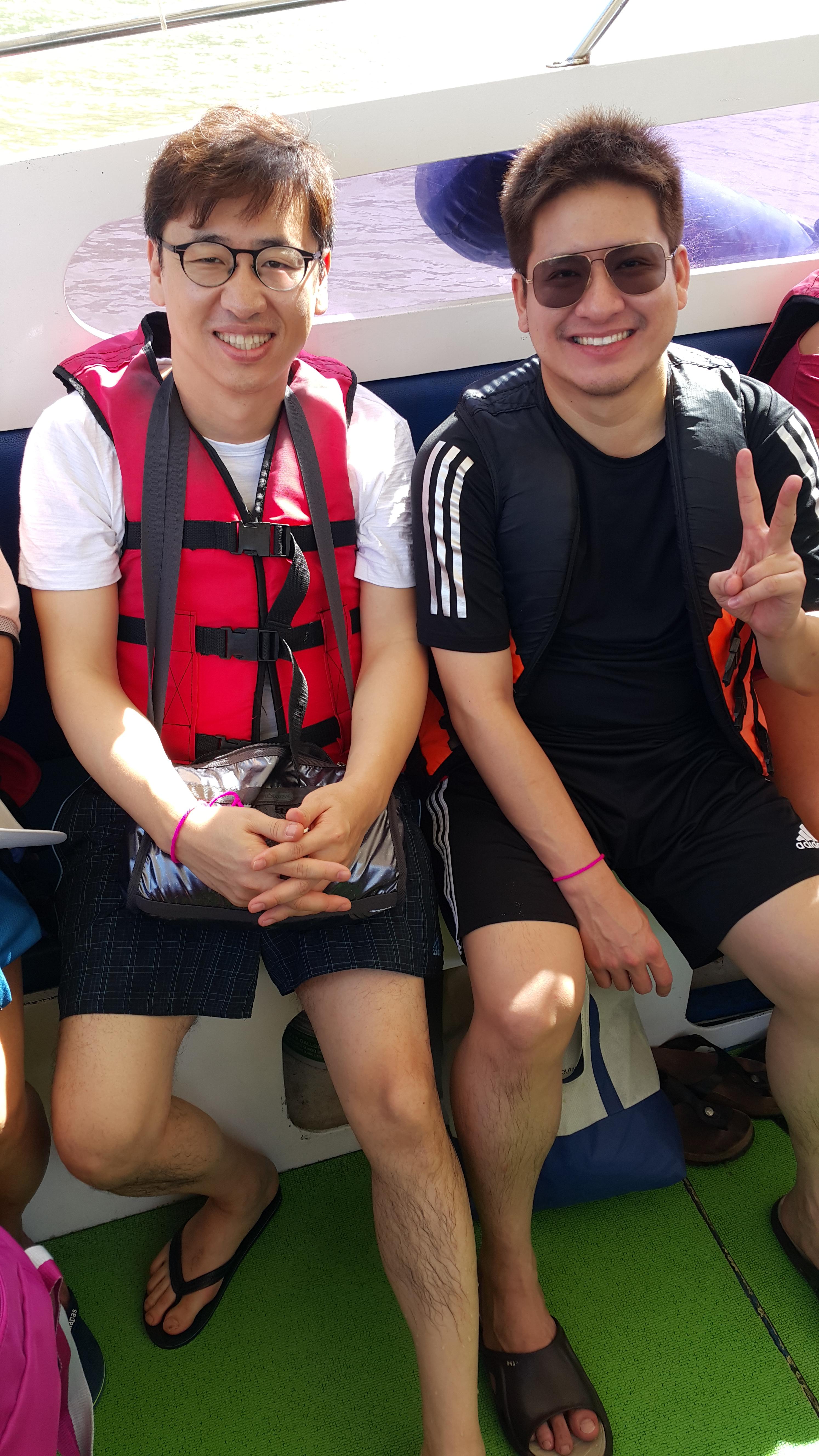 Several Thai doctors have visited my clinic for the observation of surgeries.
I welcome foreign doctors to visit my cilinc and I am happy to teach them my techniques.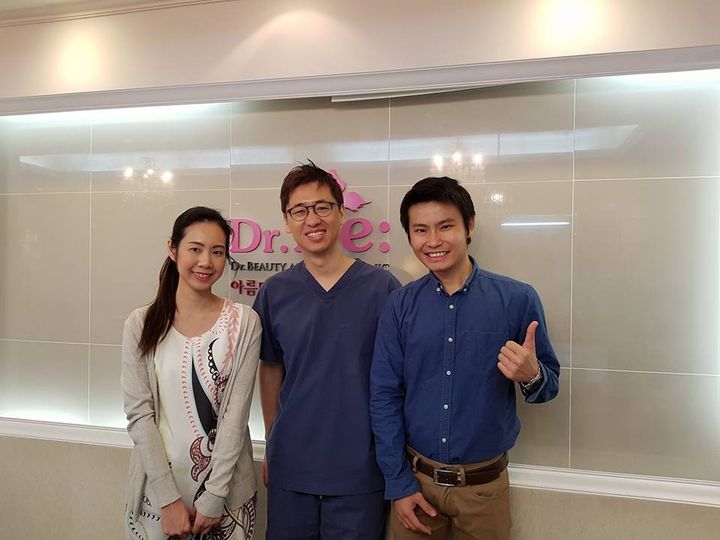 Some Thai patients visit Be and Young clinic these days.
And some of them send thank you messages to me.
This message is from another patient.